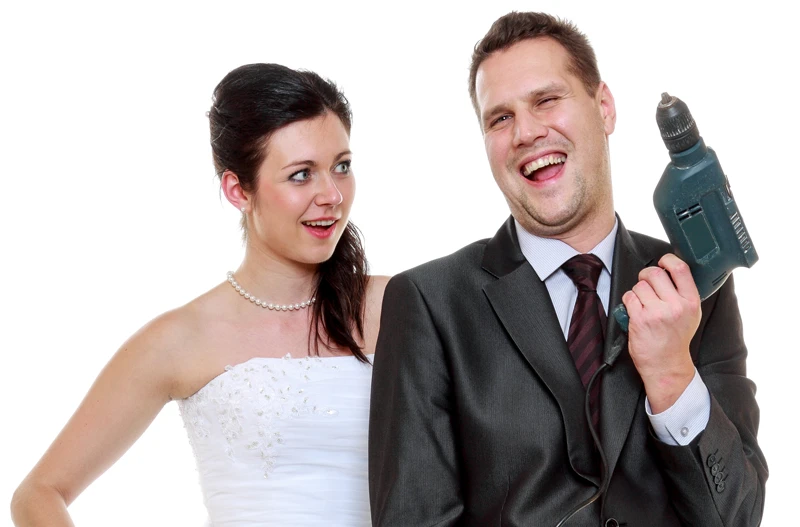 09 Jul

Hanging your sex swing – with or without ceiling mount

Worried about whether you can hang up a sex swing? Or how to do it? Good news: There's a solution for every living situation, including rentals.

Hanging the love swing from the ceiling is always the best choice.

Models like the "Private Euphoria®" can also be used as an innocent, ultra-comfy hanging chair for chilling out in. These models can be suspended from several points on the ceiling so you can use it in different places (balcony, patio, different rooms, etc.) to suit your mood.

However, for situations where hanging from the ceiling is difficult, there are also clever alternative solutions.

This article will show you all the ways you can hang your sex swing so you don't have to miss out on all the steamy-hot fun:
1. Ceiling mounts for wood and concrete for sex swings
Best case: exposed wooden beams
The best-case scenario is exposed wooden beams. The mounting hardware for wood is a standard swing hook, which can be screwed into a wooden beam in just a few minutes.
Galvanized and white swing hooks are available in any hardware store. You probably won't find black hooks, however, which look very classy (especially against natural wood) in combination with the black rope and black spring that come with our sex swings. That's why we've produced them just for you:
A little trickier: wood beams with paneling
Even if the ceiling is drywall, paneling, or sheetrock, it's covering load-bearing wooden beams (unless your ceiling is concrete, of course). The only tricky part is locating these beams, but they can be detected with a stud finder.
If in doubt, have a carpenter swing by. He or she can find beams in minutes with a professional device. They might even screw the hook in for you, which is super quick to do and shouldn't cost much.
Suspended ceilings in old houses
Old buildings commonly have suspended ceilings (drop ceilings or false ceilings). With this type of ceiling, the load-bearing wooden beams are some distance above the visible ceiling to accommodate other layers (such as reed boards).
This makes it a bit more difficult to find the beams, but they are definitely there. That means mounting to the ceiling with a hook is still no problem at all – you just need a longer hook.
Attachment of a sex swing to concrete ceilings using an anchor
A swing hook for wood can be used with a plastic anchor to attach the sex swing to a concrete ceiling. However, that means all of the weight is hanging from this one plastic anchor. So if it's not rock-solid, it's a risky setup.
Attachment of a sex swing to concrete ceilings using a base plate
The better option is a ceiling attachment with four concrete screws (concrete anchors). The base plate has an eyebolt for hanging the swing. The four concrete anchors expand when screwed in and bite into the concrete.
Our ceiling mount kits also include wood screws, which makes them the perfect kit for wooden beams and concrete ceilings alike.
Heavy-duty anchor for concrete ceilings
Another option for concrete ceilings is to use a heavy-duty anchor, such as from Fischer (no, we don't earn a commission). This is a concrete anchor with an internal thread.
The swing hangs from a hook or eyebolt that gets screwed into the anchor. It can be removed whenever it's not being used by simply unscrewing it (the heavy-duty anchor stays hidden in the ceiling). Slap a little round sticker on the hole, and the ceiling once again looks unpenetrated. Another advantage is that a single heavy-duty anchor (use a larger diameter!) is sufficient, so you only have to drill one hole in the ceiling.
Camouflaging sex swing ceiling hooks
A swing like the Private Euphoria need not be hidden (it's a great hanging chair), but sometimes people ask us what to do about the "telltale" attachments to the ceiling.
1. Use hooks for hanging plants, decorations, and more
The empty hook in the ceiling is perfect for hanging a plant or decorative basket. Athletic types could hang a punching bag on it – that would even give the room a touch of power and vitality.
Important safety note for drilling concrete ceilings
We don't want to scare you, but it's important to mention: Concrete ceilings usually contain pipes and conduits (electricity, water, radiant heating). However, in modern concrete ceilings, these should be deeper than you'll need to drill for concrete anchors.
Nevertheless, if you're uncertain, have lines located by an expert with professional equipment.
2. Wall stand for your sex swing
A great alternative to attaching your sex swing to the ceiling is this amazingly robust wall stand.
It won't break the bank, plus it's easy to install, can be removed with a flick of the wrist, and looks much nicer than free-standing racks.
Click here to learn more about it.
3. Free-standing frame for sex swings
A frame made of metal tubing creates a free-standing frame for hanging the sex swing.
You'll need to make sure that the suspension point is high enough for the specific model of swing. For our Euphoria models, it should be at least 2.1 meters (6' 10") off the ground, depending on the length of your legs.
Keep in mind, though: If you can't leave the frame up, you'll need to assemble and disassemble it each time it's used. It's a matter of taste whether you're okay with a free-standing frame always being in the room. Plus, having metal bars all around can restrict movement while in the swing.
Many sex swing frames are too short for our swings, so we're excited about the frames from Khanh Trinh!
The KT1.1520 is perfect, and the company does offer worldwide shipping. These frames can be collapsed in one hand motion and are tall enough for all kinds of yoga equipment and sex swings.
4. Collapsible Wall mount for punching bags …and sex swings
This solution has two advantages over the freestanding frame: 1) The swing is still accessible from 3 sides. 2) No assembly and disassembly every time you use the sex swing.
There are many different models on the market, so check that the arm is long enough to allow enough space between the swing and the wall. The most convenient models are the ones that collapse horizontally or vertically so the arm is out of the way when not in use. Here are two examples from RDX to give you an idea of what these look like:
what if I live in a rental?
Can you drill holes in walls and ceilings, or do you need the landlord's permission? You are usually allowed to drill holes as long as they are small (like needed for a sex swing) and can easily be repaired – in any case, check your lease.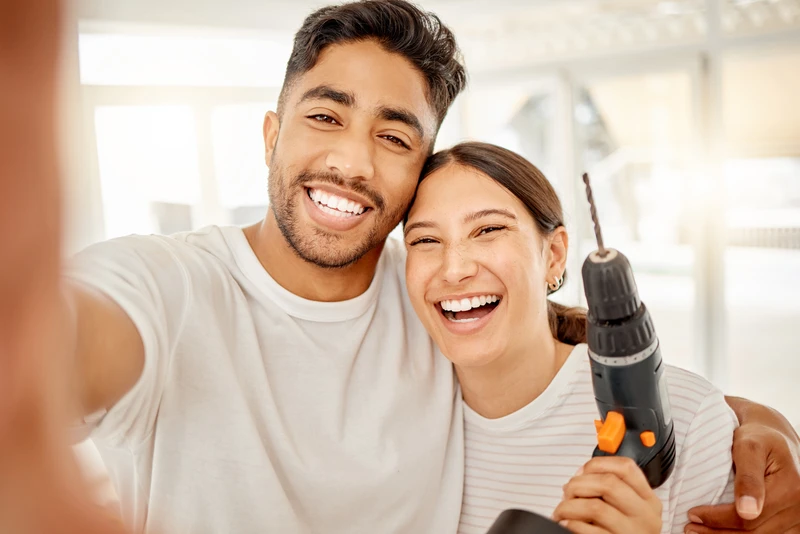 Tip: To make things easier for when you move out, insert dowels and concrete anchors a few millimeters deeper than necessary. Then you can fill it with spackle or the like, and the place is good as new!
The obligation to professionally close boreholes when moving out basically only exists if the rental agreement contains an effective provision on the assumption of cosmetic repairs (for example, AG Pankow-Weißensee, judgment of 24.09.2014, Ref.: 7 C 135/14).
This even in a case that was heard before the Hamburg Regional Court. In the case, a tenant had put 36 (!) dowel holes in the bathroom to attach toothbrush glasses, soap dish and Co. to the wall. Even here, the court could not recognize any breach of contract under rental law.
Of course, one should not push it to the extreme: For example, the LG Wuppertal ruled that tenants are obligated to professionally close all drill holes even without an effective repair clause. This is because the court considered the proud number of 126 boreholes in an apartment to be somewhat excessive. (Judgment of 16.07.2020, Az.: 9 S 18/20).
In the case of this tenant, who had left behind no less than 50 to 60 dowel holes in a single room, the court also considered a complete new wall painting to be necessary instead of a selective repair, which the tenant had to pay for (judgment of 02.08.2012, ref.: 11 C 329/11).
Most attachment solutions for sex swings are quick and simple and cause no trouble at all. Nevertheless, if you are unsure about any aspect (load-bearing capacity of the ceiling, stability of the hardware, etc.), seek the advice of a professional. It doesn't cost an arm and a leg to have your trusted contractor come out for 15 minutes. And it can save your arms and your legs…
Something like this can definitely happen if the love swing is not suspended safely *lol*:
This is a fantastic sex swing fail. A fall from a sex swing doesn't cover a lot of distance, so it usually has an okay ending and makes for a good laugh.
But you can get seriously hurt – landing on your back or head on a hard floor can leave you paralyzed, or worse. All that just because the hook wasn't properly attached? It's not worth it, is it?
Regardless of the setup of your home, there's always a way to hang a sex swing – no one should miss out on all the fun!
We hope this overview helps you choose the right option for hanging your sex swing and that you'll be in your swing having the time of your life very soon. We share in your excitement! 😉
And if you have any questions or suggestions, we'd love to hear from you!
Best regards from Weisslingen, Switzerland
Wolfgang & Yvonne
Your LONESOME DRAGON Team