09 Feb

Have the best sex of your life in your golden years

At what age do you plan to retire your genitals?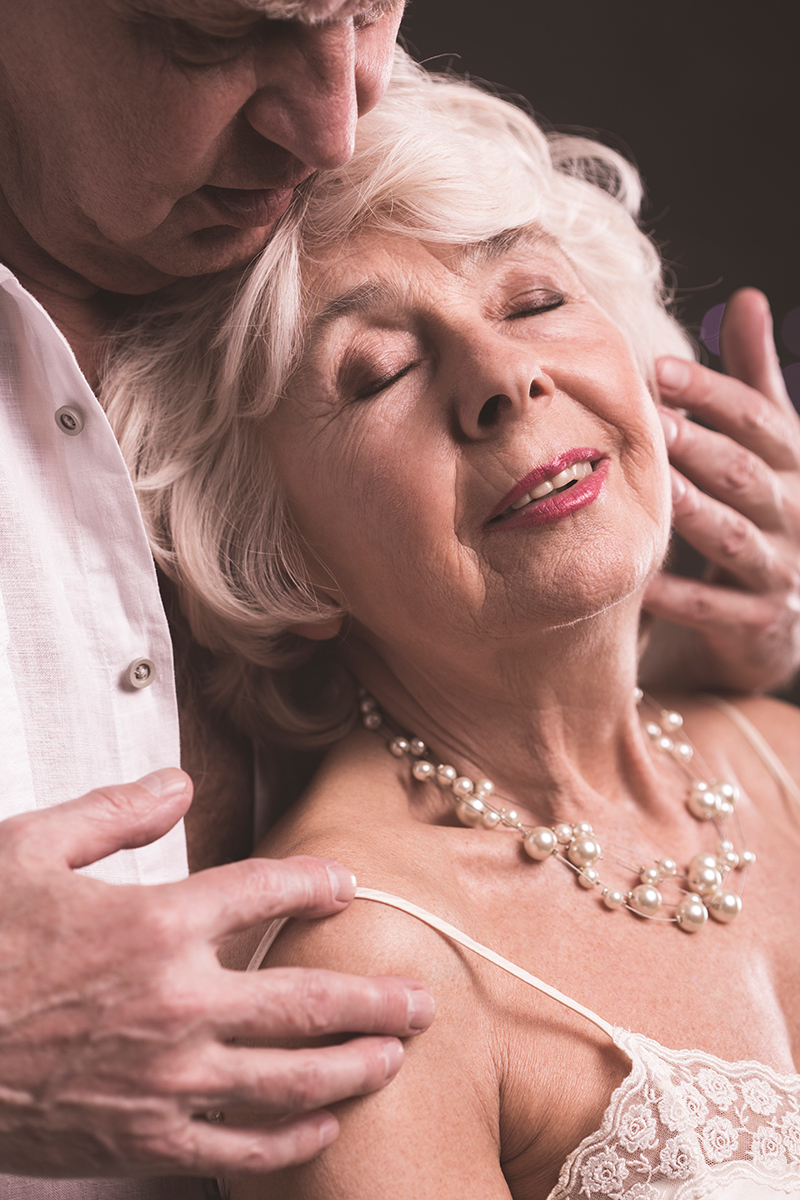 Sexual activity should be one of the best things in life, especially in old age
Not only for the enjoyment, but also to maintain mental and physical health and quality of life.
But as we age, having sex just becomes a little more difficult due to body aches, muscle tone etc.
Sadly one of the most common reasons for people giving up sexual activity is physical illness. This may because of unfounded anxieties (as in heart disease or stroke). Sexual intercourse may become exhausting or painful (as in respiratory disease or arthritis).
And then, of course, there are the tolls of aging on our bodies for everyone that can interfere with sex–the loss of strength and flexibility, chronic conditions, and surgeries can make the logistics of sex difficult or even impossible.
Is Great Sex Still Possible when You're Old?
The Golden Years are the era of life we all look forward to. We imagine being able to enjoy the fruits of our labor, perhaps surrounded by grandchildren. Retirement will allow us to travel, enjoy the hobbies we love, and invest our time in the volunteer opportunities we are passionate about.
However, many discussions about our "Golden Years" leave out one essential element – our sexuality as seniors.
So What's the Problem?
According to a study conducted by Aging & Mental Health, elderly populations still face societal stigma surrounding sexuality. Syme and Cohn write, "In Western society, sex is for the young, beautiful, healthy, often married, and often heterosexual, illustrating what feminist theorists have termed the "charmed circle" of sexuality.
In contrast, sex among older adults is seen as shameful, disgusting, laughable, and nonexistent, which can lead to internalized stigma and increased sexual problems for older adults."
Syme and Cohn pinpoint two elements that can be problematic for discussing sexuality: age and physical health.
The social stigma surrounding sex for seniors isn't just about what we see reflected in the world around us. It can also prevent people from discussing their sexual health with medical professionals, which can put these groups at greater risk for sexually transmitted diseases.
This can also become an obstacle for people seeking assistance to fully enjoy their sex lives.
Do Older People Really Need Sex?
Full sexual expression is a vital part of human fulfillment. Age and physical ability don't change that. Older people, just like younger people, long to feel connected to their partners and to benefit from the mental and physical benefits of a fulfilling sex life. It's undeniable that aging brings new challenges to our bodies, but sex can – and should – still be part of our lives even as seniors.
Openly discussing sexuality as it pertains to these populations is vitally important, as seniors can face practical challenges to fully enjoying sex.
The New England Journal of Medicine reports that men and women in poor health struggle more to be sexually active, and tend to discuss their sex lives less with their doctors. However, the good news is that, because the benefits of sex are proven, we are seeing more solutions than ever before to make sex accessible for aged and physically limited populations.
One of the devices that is making fulfilling sex possible again for these groups is a sex swing, like our intimacy support glider we call "Private Euphoria."
Introducing Private Euphoria: The Device That's Making Great Sex Possible for Seniors and the Physically Limited
Washington University's Rehabilitation Research and Training Center published a factsheet on sex for those who are aging with a disability. In it, they recommended that assistive devices can be extremely helpful when dealing with the pain and fatigue that accompany physical limitation.
Our sex swing is the perfect aid and solution for anyone who wants to enjoy comfortable sex without strains, for seniors and for those with mobility issues.
Our breathable, extra-thick padding assures that your comfort comes first, and allows for exploration of different positions, helping to avoid back pain during sex and avoiding aggravation of joints. Our mesh fabric is durable, easy to clean, and can stand up to liquids. The installation is easy and streamlined – with our one-point suspension, your sex swing won't wreck your ceiling, and won't be a bother to install.
The "Private Euphoria" sex swing has been designed to accomodate different body types and physical abilities. Our comfortable foot rests are extra large, which means they can also accommodate legs or thighs. Your body weight will be evenly distributed, which means thorough comfort as well as stability you can trust. And if you're navigating a small space, no worries – our sex swing can also be used as seating for your living room – it's that subtle (you even can easily remove the "telltale" footrests)!
Sex is not meant to be reserved for our youth, or for the healthiest among us. It's meant to be enjoyed at every age, by every body type and ability level. We're lucky to live in a time where sex positivity is at an all-time high and the need for sex assisting devices is easily recognized.
Sex swings are no longer taboo – they should be seen as necessary and good things for those who want to enjoy the time of their lives at every stage of their lives.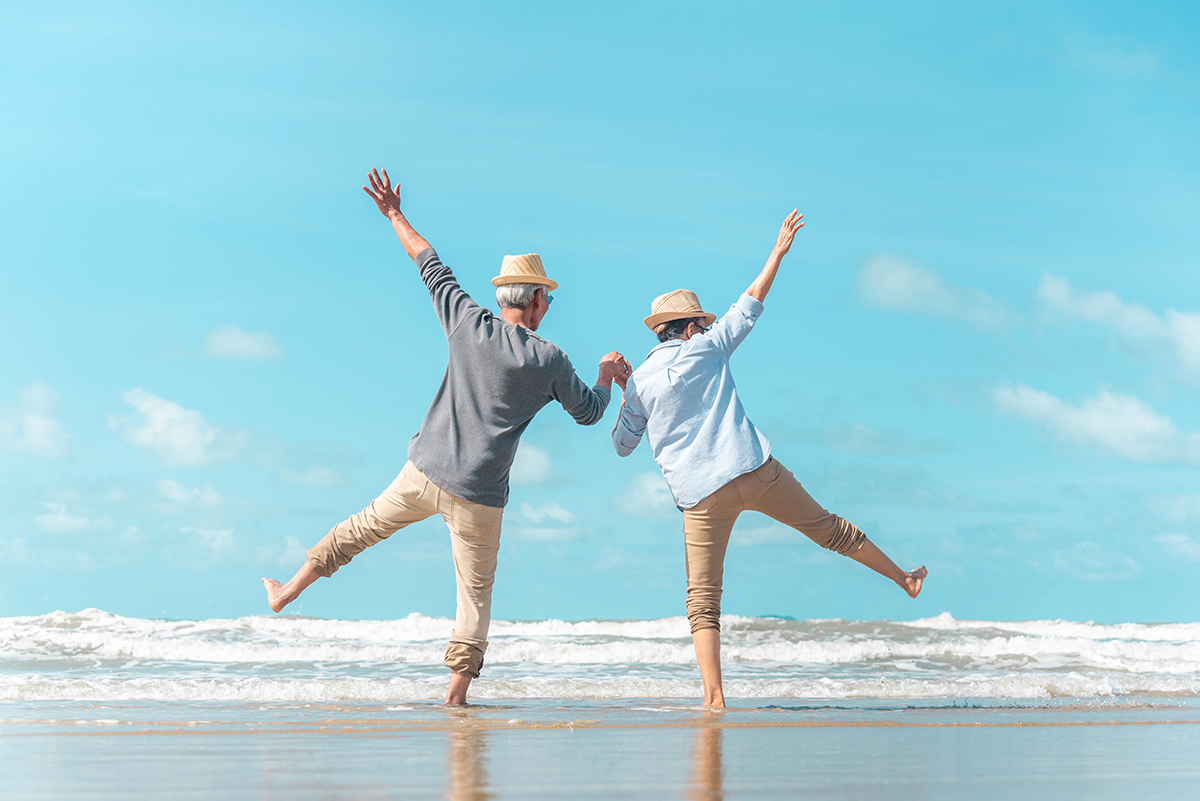 Now get your swing right away here:
The luxury sex swing "Private Euphoria" by LONESOME DRAGON
Or learn more about sex swings here:
14 pros of the sex swing PRIVATE EUPHORIA
The sensual sensation of a sex swing – why having a sex swing
Do you need a sex swing? Why you want to have a sex swing
Sources
Lindau, S. T., Schumm, L. P., Laumann, E. O., Levinson, W., O'Muircheartaigh, C. A., & Waite, L. J. (2007). A study of sexuality and health among older adults in the United States. The New England journal of medicine, 357(8), 762–774. https://doi.org/10.1056/NEJMoa067423
Gott, M., & Hinchliff, S. (2003). How important is sex in later life? The views of older people. Social science & medicine (1982), 56(8), 1617–1628. https://doi.org/10.1016/s0277-9536(02)00180-6
University of Washington. (2016). Aging with a Disability: Tips for Your Sex Life [Factsheet]. Aging Well with a Physical Disability Factsheet Series. Healthy Aging & Physical Disability RRTC, http://agerrtc.washington.edu
Syme, M. L., & Cohn, T. J. (2016). Examining aging sexual stigma attitudes among adults by gender, age, and generational status. Aging & mental health, 20(1), 36–45. https://doi.org/10.1080/13607863.2015.1012044
(c) 2023 LONESOME DRAGON