09 Jan

Have the best sex of your life in your golden years

Retire from the office – not the bedroom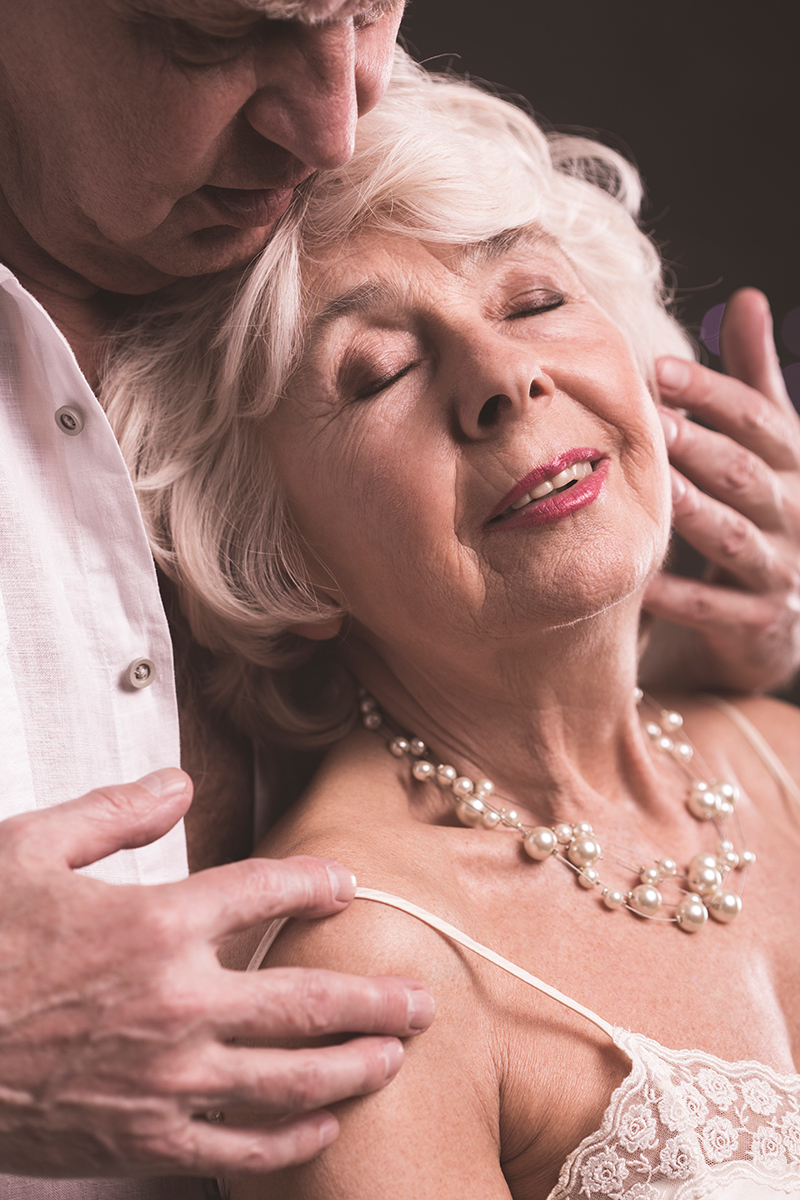 Sex should be one of life's best enjoyments…
…and just like you, it gets better with age. It's important not just for pleasure, but also for maintaining mental and physical fitness as well as quality of life.
Life in the bedroom can become even more fulfilling as you get on in years. You're more familiar with your needs and your body, meaning you know exactly "how it should be done."
But as we age, sex becomes more challenging because of body aches and loss of muscle tone. One of the most common reasons people curtail or forgo sexual activity is physical illness. For instance, some may fear the threat of a heart attack or stroke. Afflictions such as arthritis can cause otherwise pleasurable activities to be painful. And of course, aging just generally takes a toll on our bodies: loss of strength and flexibility, chronic conditions, and surgeries can make the logistics of sex difficult or even impossible.
Over the hill…where the best sex is
The golden years: an era of life we all look forward to. We imagine being able to enjoy the fruits (wink wink) of our labor. We envision that retirement will allow us to travel, enjoy our hobbies, volunteer, and spend time with our families.
However, talk about our golden years often leaves out one essential element: our sexuality as seniors.
So wherein lies the issue?
According to a study conducted by Aging & Mental Health, the older population still faces a stigma surrounding sexuality. Syme and Cohn write, "In Western society, sex is for the young, beautiful, healthy… In contrast, sex among older adults is seen as shameful, disgusting, laughable, and nonexistent, which can lead to internalized stigma and increased sexual problems for older adults."

The stigma surrounding sex among seniors isn't just problematic in terms of what we see reflected in the world around us. The implied disdain can prevent older folks from discussing their sexual health with medical professionals, putting this group at greater risk for sexually transmitted infections. It can also lead to embarrassment that keeps this population from asking for advice on how to fully enjoy their sex lives.
Is sex important for the sexagenarian?
Full sexual expression is a vital part of human fulfillment. This fact doesn't change with age or physical ability. Old and young alike desire to feel connected to their partners and to benefit from the mental and physical benefits of a happy sex life.
It's undeniable that aging brings new challenges to our bodies, but sex can – and should – still be part of our lives even as seniors.
Openly discussing sexuality as it pertains to these populations is vitally important, as older folks can face practical challenges to fully enjoying sex.
The New England Journal of Medicine reports that men and women in poor health struggle with sexual activity and tend to shy away from discussing their sex lives with their doctors. But here's the good news: The benefits of sex are scientifically proven, so there are now more solutions than ever to make sex accessible for those who've gotten long in the tooth. Many of these solutions have proven equally helpful for people with physical limitations.
One device that brings a fulfilling sex life back into the bedroom for these groups is the sex swing, just like our Private Euphoria.
The Private Euphoria – helping seniors and people with physical limitations have great sex
The Private Euphoria luxury sex swing is an indispensable aid for having sex with all the fun and all the comfort…not the physical effort or aches and pains. It's a floating chair that transports you to another world – one of freedom and satisfaction.
Washington University's Rehabilitation Research and Training Center published a factsheet on sex for those who are aging with a disability. Their findings included the benefit of assistive devices in overcoming the pain and fatigue that accompany physical limitations.
Our sex swing is the perfect "bedroom toy" for comfortable sex without straining, making it especially perfect for seniors and for those with mobility issues.
The swing's breathable, extra-thick padding guarantees constant comfort. It also facilitates exploring different positions without causing a flare-up of back or joint pain. The cushion's mesh fabric is durable and easy to clean, and it can stand up to liquids.
The comfy footrests are extra large so they can slide all the way up to the thighs to distribute your body weight for both comfort and stability.
To top it off, installation is quick and easy, and our single-point suspension won't destroy your ceiling. And if you're working with a small space, no worries: Our sex swing can also be used as living room seating – it's that subtle (and you even can easily remove the "telltale" footrests)!
With the Private Euphoria, your imagination becomes your only limitation. Still need a little inspiration? Want to introduce the spice of anticipation to the air? The Private Euphoria comes with a couple tantalizing little gifts: the exclusive and titillating swing owner's video and a love swing positions booklet.
Some final thoughts
Sex is not just for the young, nor is it just for the healthiest among us. It's meant to be enjoyed at every age and by every body type.
We're lucky to live in a time when sex positivity is at an all-time high and the need for assistive devices for sex is finally being recognized.
Sex swings are no longer taboo – they're finally starting to be seen as an important and beneficial tool for those who want to have the time of their life, no matter where they are within it.
We are always incredibly touched by the feedback we hear from seniors who have found new satisfaction, fun, and fulfillment in sex and a discovered a newfound quality of life with our swings.
So when will we be hearing from you?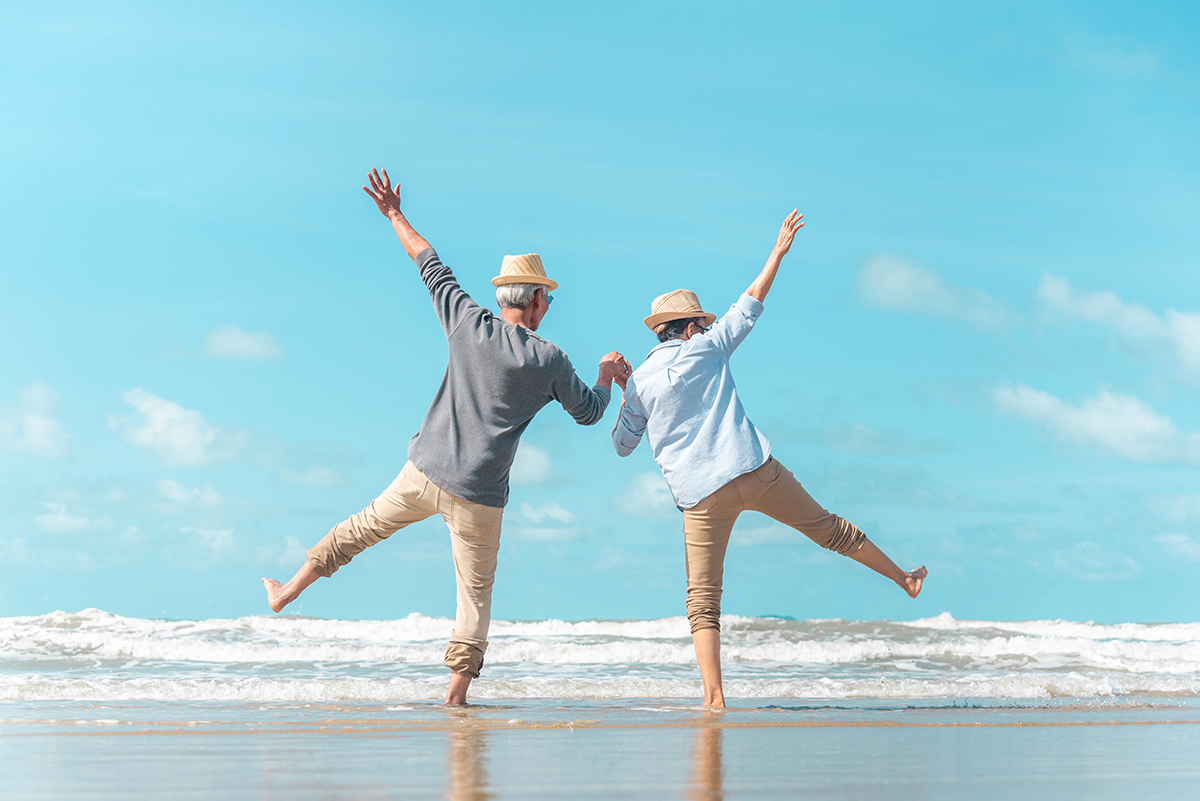 Sources
Lindau, S. T., Schumm, L. P., Laumann, E. O., Levinson, W., O'Muircheartaigh, C. A., & Waite, L. J. (2007). A study of sexuality and health among older adults in the United States. The New England journal of medicine, 357(8), 762–774. https://doi.org/10.1056/NEJMoa067423
Gott, M., & Hinchliff, S. (2003). How important is sex in later life? The views of older people. Social science & medicine (1982), 56(8), 1617–1628. https://doi.org/10.1016/s0277-9536(02)00180-6
University of Washington. (2016). Aging with a Disability: Tips for Your Sex Life [Factsheet]. Aging Well with a Physical Disability Factsheet Series. Healthy Aging & Physical Disability RRTC, http://agerrtc.washington.edu
Syme, M. L., & Cohn, T. J. (2016). Examining aging sexual stigma attitudes among adults by gender, age, and generational status. Aging & mental health, 20(1), 36–45. https://doi.org/10.1080/13607863.2015.1012044
HIGHLIGHTS OF THE «PRIVATE EUPHORIA» FOR SENIORS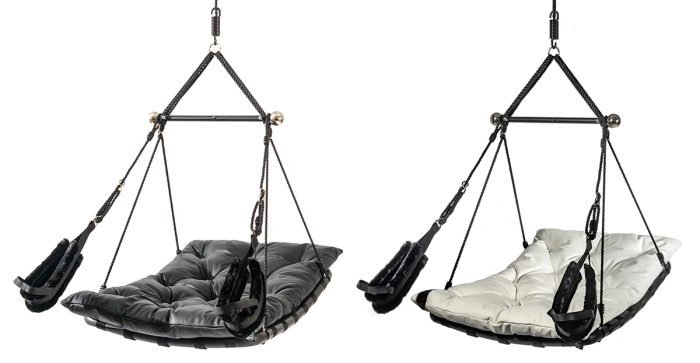 New freedom and quality of life
This swing is an indispensable aid for your bedroom if limited flexibility puts a damper on your enjoyment. It brings you new freedom and offers to transform your sexual experience into a world of satisfaction you don't want to miss out on.
Innocent design
Thanks to its "innocent" design, there's no need to hide this sex support aid. If you feel the need to remove the footrests, that's easy to do with a flick of the wrist, turning your sex swing into a stylish hanging chair.
Hassle-free suspension
Our swings require only a single suspension point on the ceiling. No ceiling destruction necessary. The special rope that comes with your swing makes it easy to adjust the height for your ceiling.
Hygienic and easy cleanup
All of our swing's materials are antibacterial and easy to care for. Simply rinse off the swing, cushion and all, in the shower. The upholstery can even be washed at up to 203°F (95°C) in the washing machine.

Happiness and harmony
Never underestimate the healing power of sex – it'll boost your happy hormones as well as your relationship with your partner.
Pain-free focus on passion
Your whole body (and more importantly, your mind) is comfortably supported by the ergonomic, conforming surface of this sex aid. This means you can devote your full attention to a painless, relaxed, lustful experience. Surrender to the pleasure.
.... and here are 10 more ways a love swing enhances the (love) lives of seniors – click to expand