04 Aug

How much space do you need for your "Private Euphoria"?

How much space is a question of personal preference. Some people feel cramped sooner than others. It certainly depends on how claustrophobic you are and whether you like to have some space to swing.

However, we would suggest that the minimum space required for the "Private Euphoria" should be 2 meters in the "direction of travel" and approximately 1.40 meters across. With less space, one may feel cramped because, depending on the position, the feet may also like to have a little bit more freedom of movement: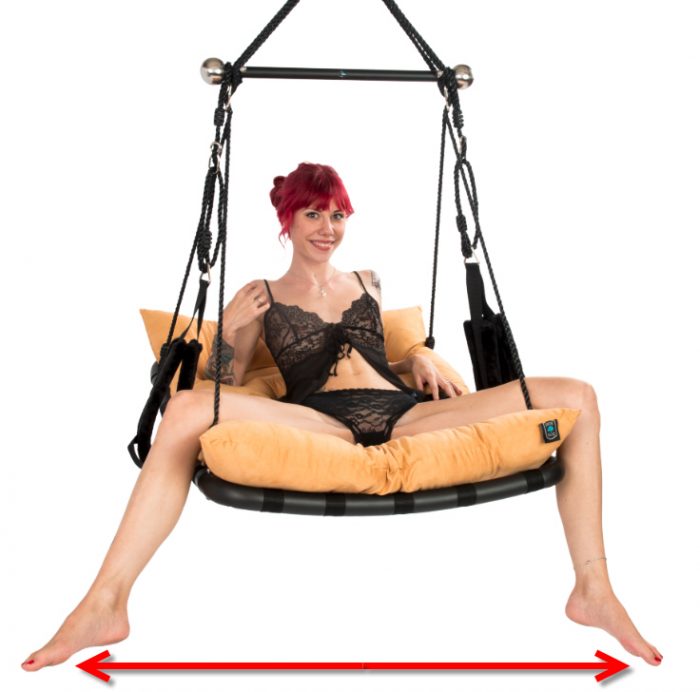 Here are the dimensions of the "Private Euphoria":
Tip: even though in this case you can't really use it as a piece of furniture or leave it hanging, you don't have to forego having fun with the "Private Euphoria" even when space is tight: you can simply hang it over the bed.
After that, the "Private Euphoria" can simply be stored under the bed, for which we have a stylish and extremely practical storage bag for you:
Storage bag for the sexswing "Private Euphoria".